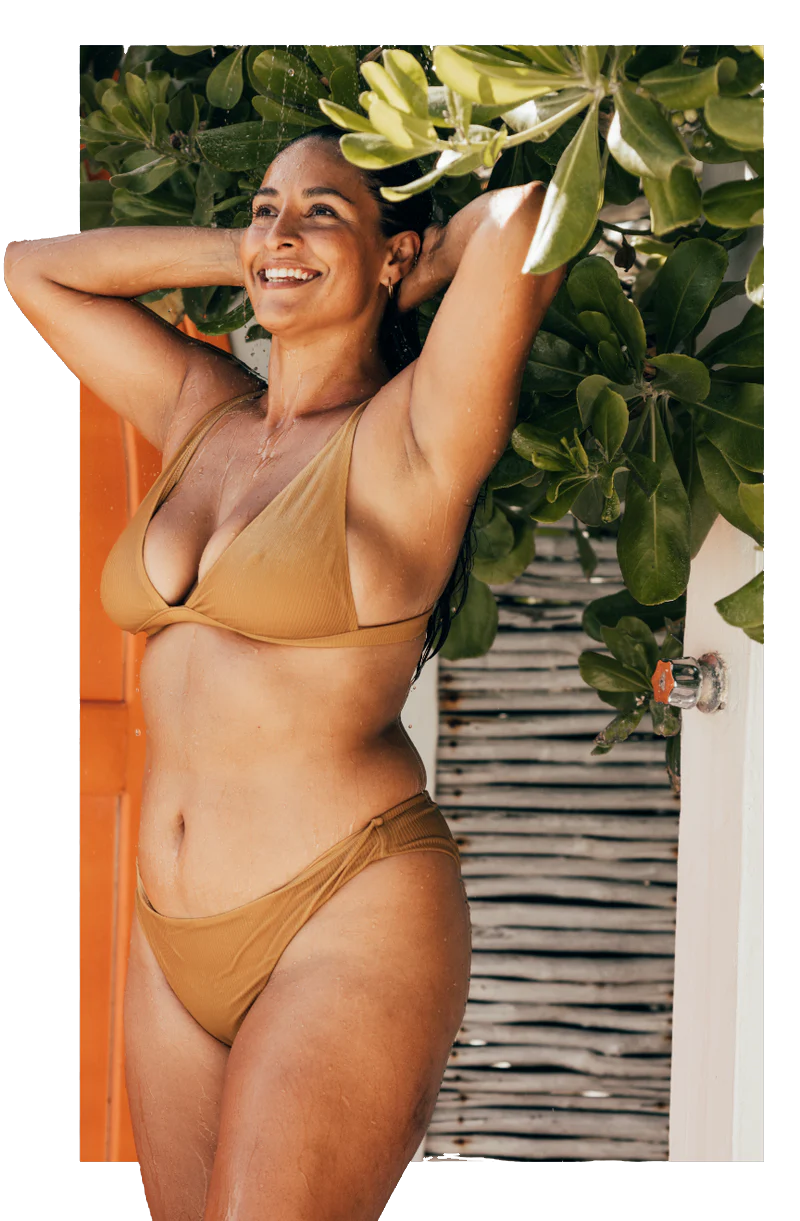 Creams

Full bikini area
Effective from 2 minutes on legs, underarms, arms and bikini area. The bikini kit can also be used on the full bikini and pubic area.

Make light work of tough hair
Formulated for superior efficacy on tougher and stubborn hairs like underarms.

Long lasting hydration with shea butter
Made with shea butter, Veet Expert Hair Removal Cream keeps your skin hydrated for up to 48 hours.

Veet expertise at home
Get beautiful and smooth skin at home with minimum effort.

Dermatologically tested
Suitable for all skin types including sensitive.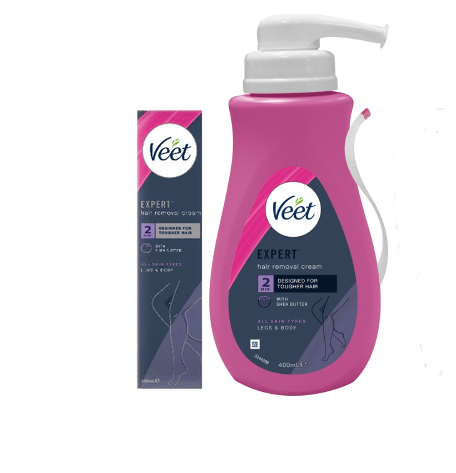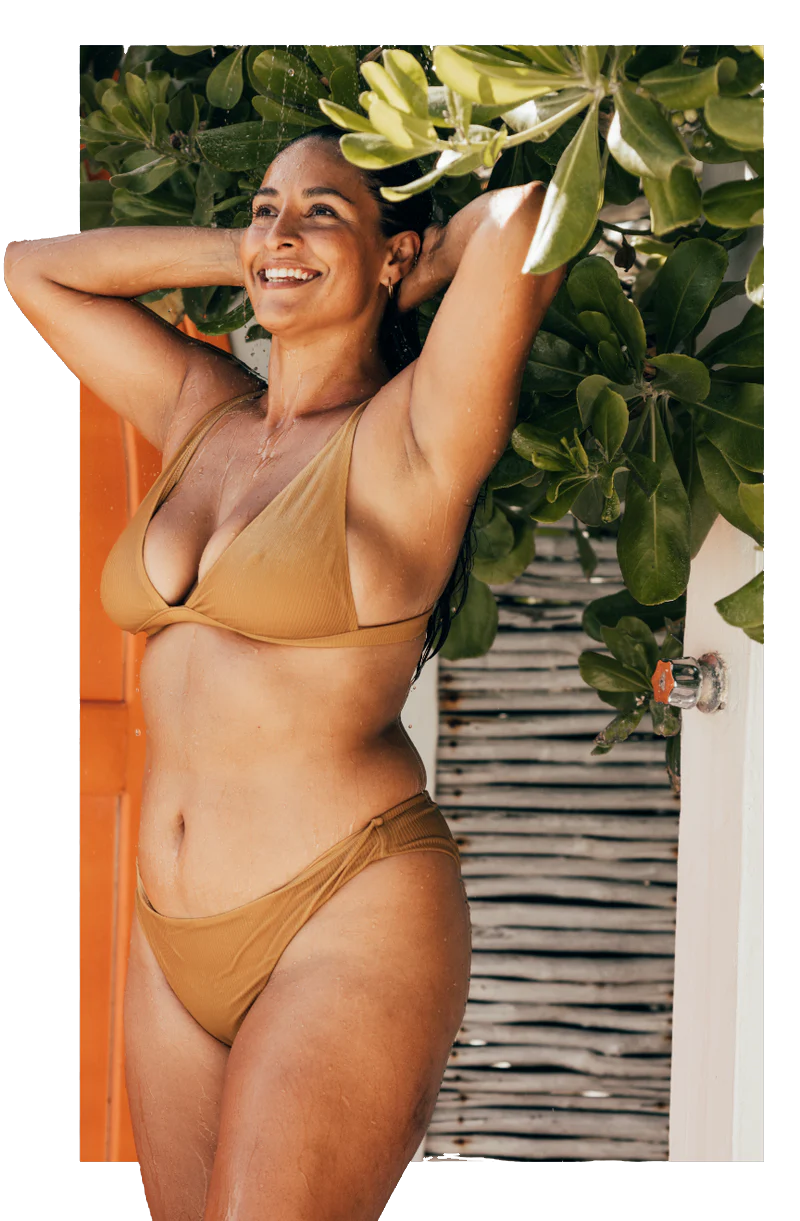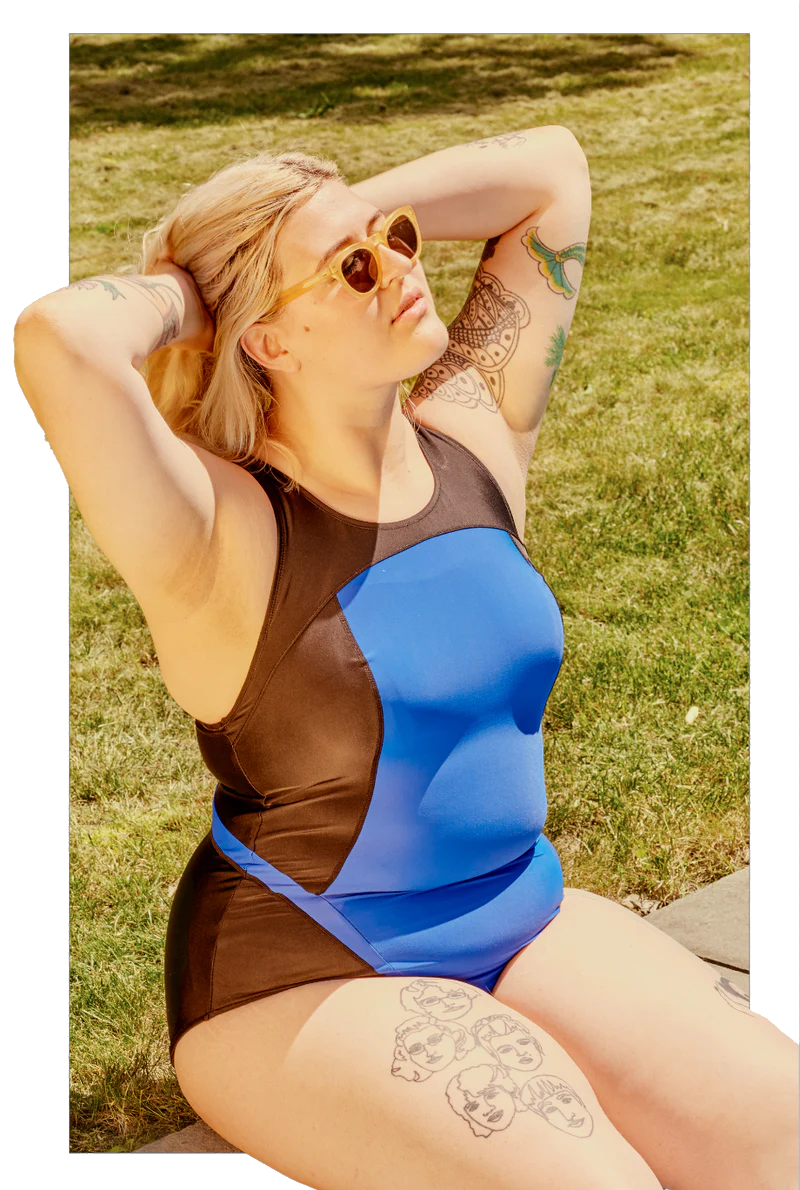 Wax Strips

Up to 28 days of smoothness
Long lasting smoothness for legs, arms, underarms and bikini line. Hair regrows finer and softer.

Caring for all skin types
Our wax strips are dermatologically tested and come in two varieties – normal and sensitive. There's moisturising shea butter for normal skin, and soothing almond oil for sensitive skin.

Make short work of short hair
Remove hair as short as 1.5mm from the root.

Veet expertise at home
Improved EasyGripTM tab makes the waxing experience easier, even for first timers.

Finish as you mean to go on
Soothe your skin with argan oil finishing wipes or use expert miraculous oil for 24hrs of moisturisation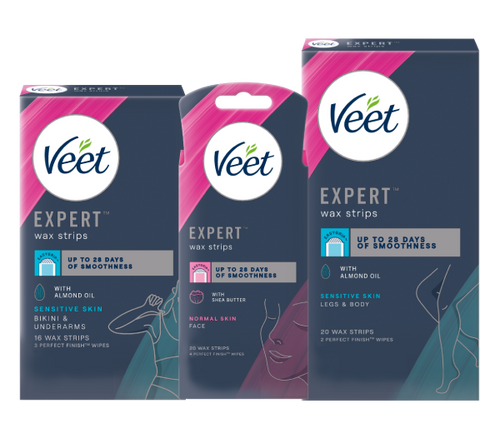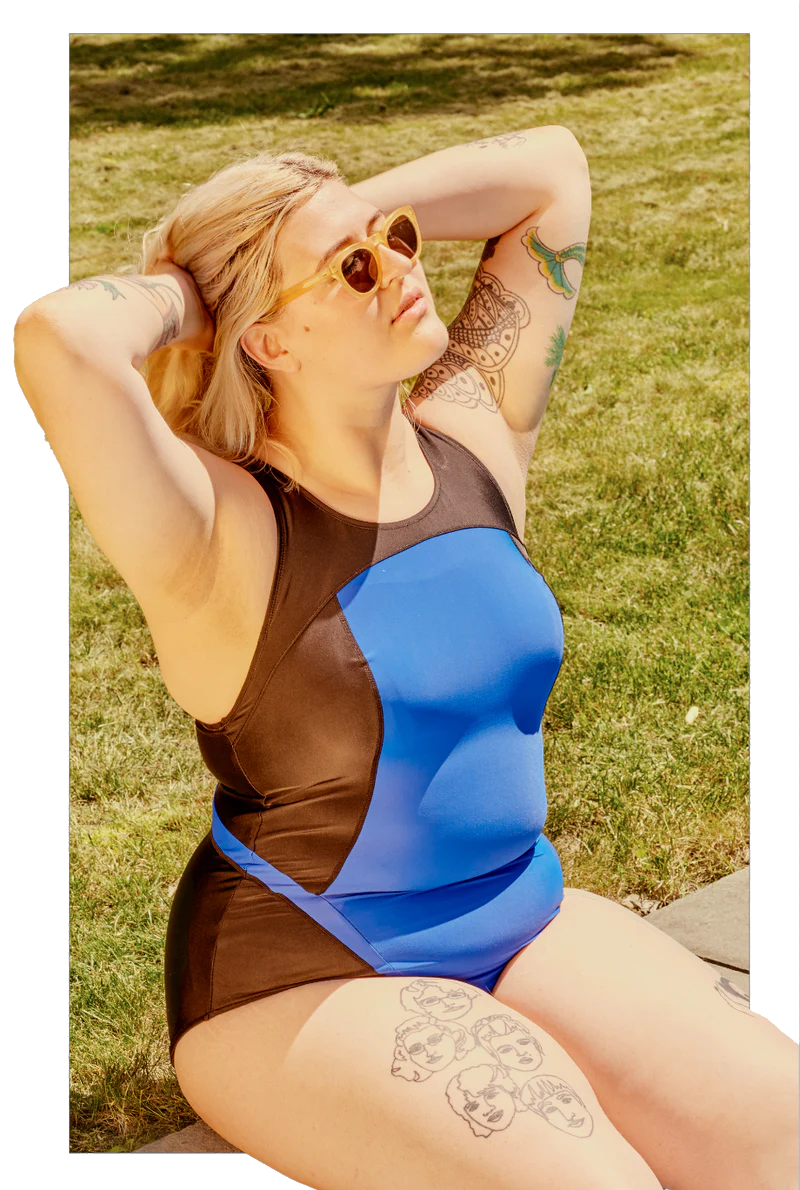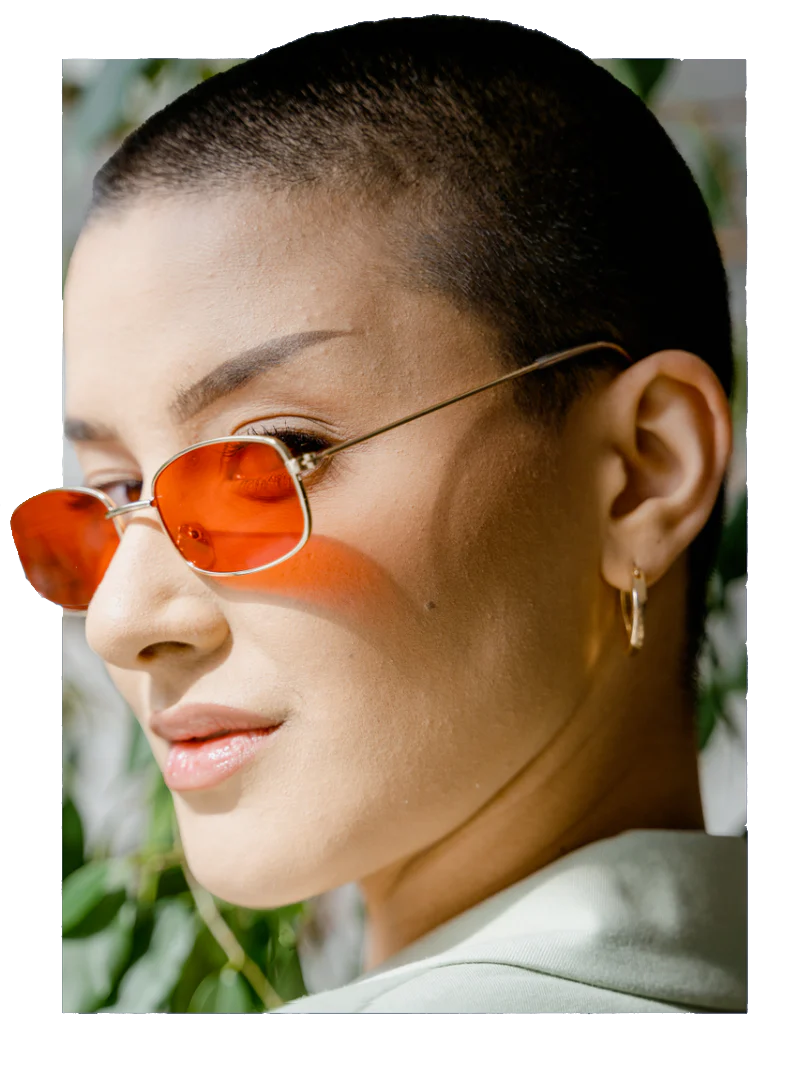 Hair
lightening 
Kit

Easy to use
With only three steps to follow, it's an easy way to lighten any hair you don't want to remove.

Gets to work quickly
Hair starts lightening after 5 minutes.

There where you need it
It can be used on your upper lip, arms, underarms, legs and bikini line.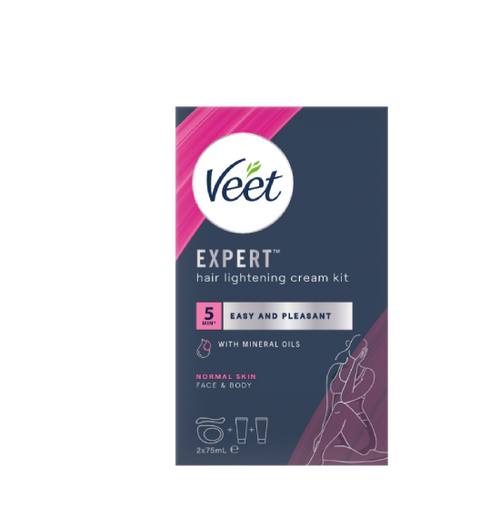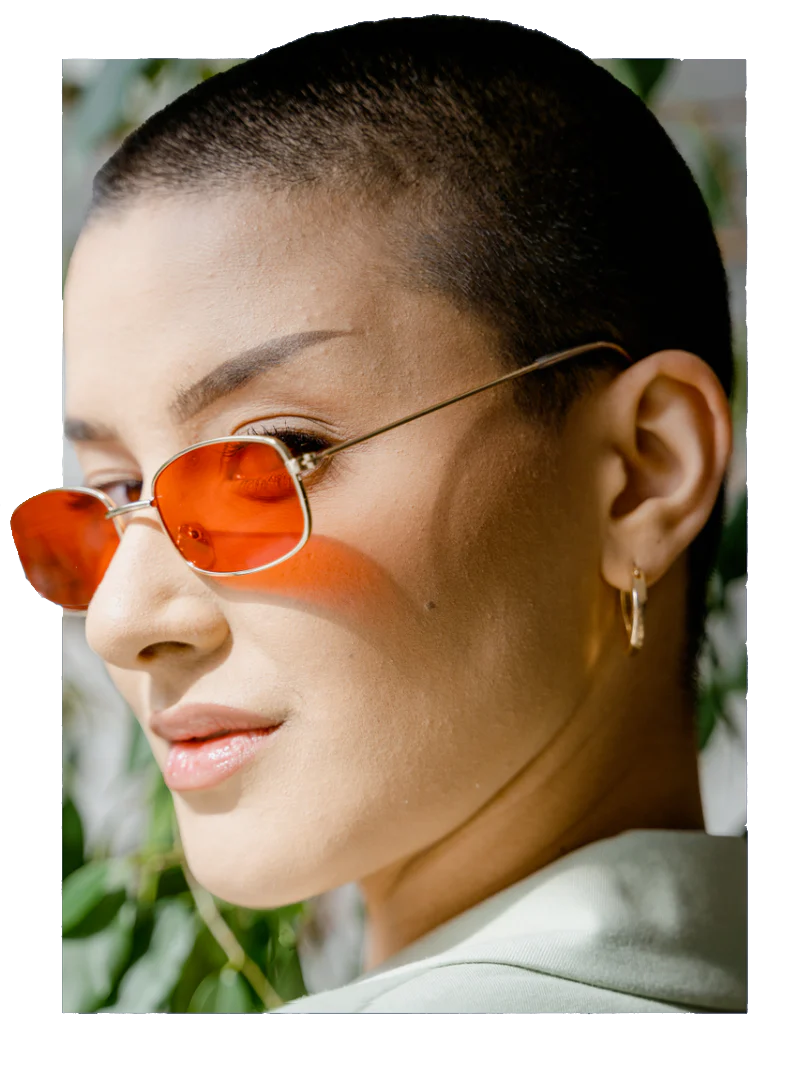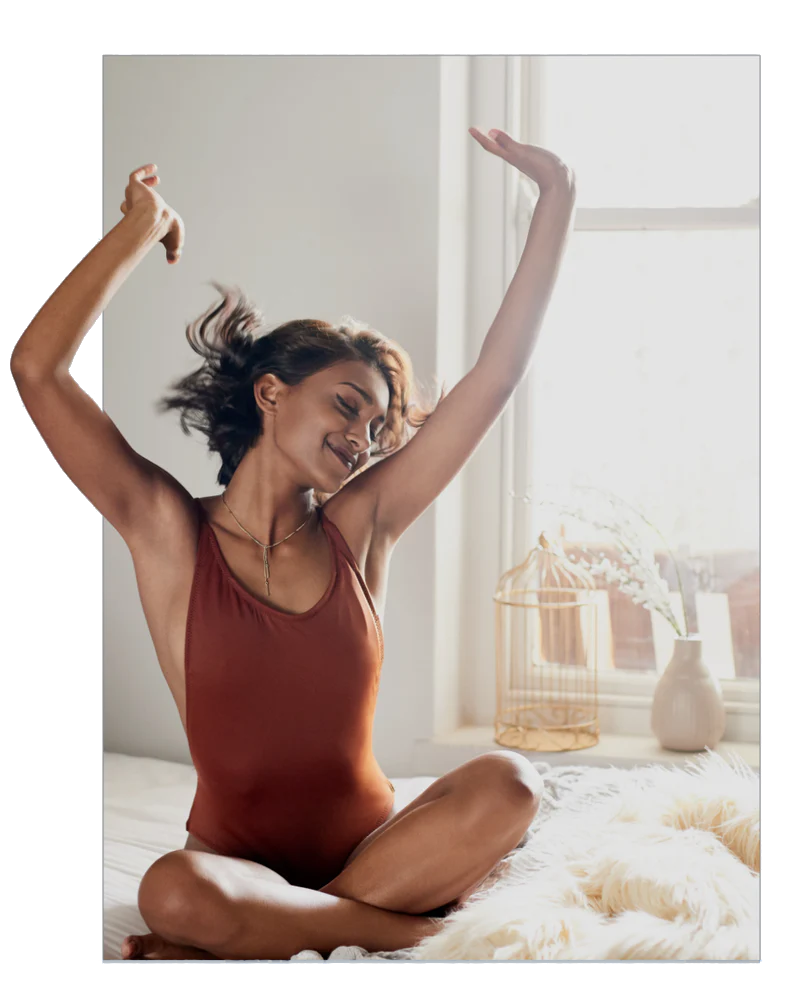 Miraculous
Oil

Natural origin oils
A nourishing blend of Sunflower Oil, Sweet Almond Oil, Apricot Kernel Oil, Argan Oil, Shea Butter, Avocado Oil and Camelina Oil.

24 hours of moisturisation
The soothing blend of natural oils leave your skin smooth and moisturised for up to 24 hours.
Before and after
Miraculous Oil is the perfect treat for your skin before and after hair removal.